The Creative HD webcam can be
found online
for around $40-50. It offers a maximum resolution of 1280x720 at 30 frames per second. It's rather easy to modify and has a convenient desk stand that makes it suitable for remote tracking.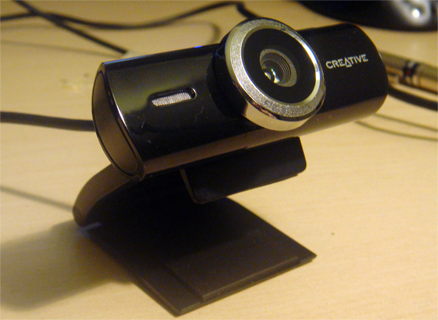 I've modified it by removing the original lens and replacing it with a M12 16mm lens coming from the Dealextreame lens kit. This is placed in the "lens holder", a simple piece of plastic with the right diameter and adhesive tape on the back. Found it at the local hardware store, Home Depot, where it sold as "1 inch by 1 inch Mounting base", manufactured by Commercial Electric, product ID 296-153 and comes in 10 or 100 pcs. packages (really cheap, mine were $0.5)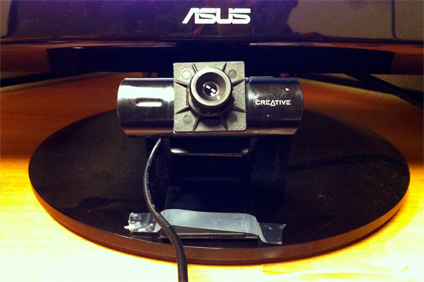 Sample images:
Creative HD 1280X720
Creative HD 800X480
The increase amount of noise present in the higher resolution mode severely deteriorates the image quality. The effect of this becomes apparent when inspecting the calibration results.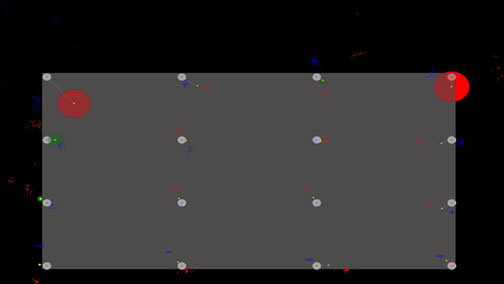 Creative HD 1280X720 Calibration
full view.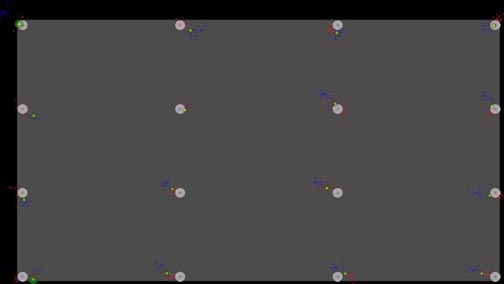 Creative HD 800X480 Calibration
full view.
Overall this is a pretty good camera that offers true 30fps HD video, stepping down from 1280 to 960 or 800 provides less noise. Reducing the exposure and increasing the output on the illumination also improves image quality.